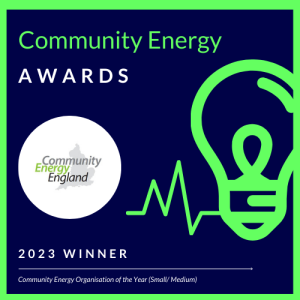 We're a group of Derbyshire Dales residents. We care about our place, our people and our communities. We are keen to take local action on mitigating climate change and promoting social justice.
There are unique opportunities in our area for securing a healthy, flourishing future for all. We recognise community energy as a viable platform for stimulating social and ecological change – we hope to inspire other residents to engage with the idea of community-owned, renewable energy here in the Derbyshire Dales.
The Derbyshire Dales District Council has declared a climate emergency. Responding to this, we look beyond a straight swap of fossil fuels for renewables and focus on the local benefits and wider advantages to be gained through energy democracy.
The Derbyshire Dales covers an area of 306 square miles. A large portion of this lies within the Peak District National Park, which boasts some 560 miles of rivers. We have abundant natural resources, a rich variety of people and skillsets, and a cultural heritage of industry, innovation, and creativity.
Average household electricity consumption in the Dales is 4385 kWh/year: above the national average of 3794 kWh/year. A decisive shift to community-owned renewables could empower and unify urban and rural communities across the district. As well as combating climate change, this could enable greater social equality, tackle fuel poverty and fund community causes. The creation of multiple, mutually supportive energy co-operatives can help achieve these transformations.
Together, we can work with our environmental and social realities to step into an era of sustainable thriving.
If you would like more information or help us with our work please send us an email (derbyshiredalescommunityenergy@gmail.com), or follow us on facebook and twitter.